26 Feb 2008
This problem arises is due to setting of Tools ~ > Internet option for IE Browser advance setting tab "Show Picture" & "Print background color and images" is turn off, therefore you won't be able to view the barcode line picture. Please turn on the setting as per attached print screen.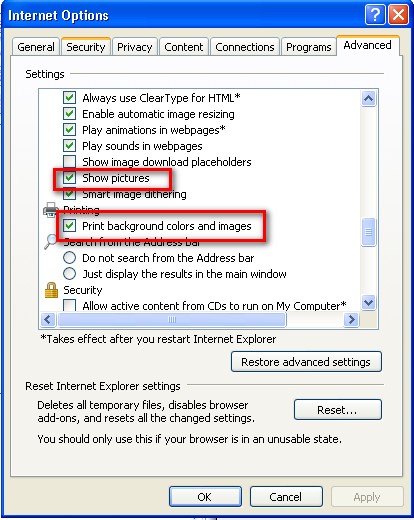 Comments Off

on Why the barcode line for library books cannot be printed?
Filed under: Library
21 Sep 2007
Book's barcode is unique identifier for the collection. If there is loan history for the book, the system will not allow barcode amendment as it will affect the book's borrowing history record.
However, system allows barcode amendment during initial book creation. Therefore, only books which do not have loan history are allowed for barcode amendment.

Comments Off

on Why user can edit the barcode field for some bibliographic records and cannot edit others?
Filed under: Library