Welcome to the iSchool Portal site, where we group all our product related activities in a central place.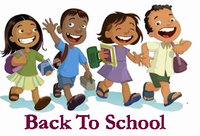 We are introducing a series of multimedia production to guide you the steps in preparing for a new school year, in this 9 parts series – iSchool SMS 110 – Back to School, we will show you step-by-step process in getting the necessary things prepared, before you can start with the normal day-to-day operations in school.
We had created special project sites for large communities implementation, for us to manage the implementations, trainings and user managements. These special project sites will be used to manage school districts, special school communities and large number of schools implementation.



Click on any of the above to enter the respective project site
Take a look at our Product page, with the functions and features of the various modules of the iSchool Portal and Google Apps for Education integrations.

Here you can find our implementation of the Web 2.0 components in our iSchool Portal, which we called School 2.0.