15 Sep 2017
On this FAQ will show the step on how to show Number of Books Read, STAR, base on NILAM Grading system on report card format 1.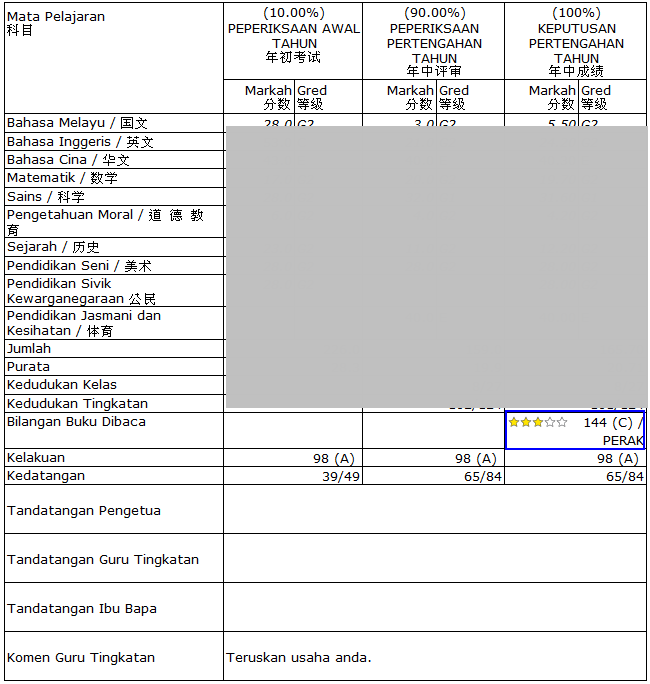 Step 1. (Library Module)
i) On Library Module, make sure NILAM grading is ready. To create/ maintain NILAM grading go to
Library Module ->Reports -> Reading Grade Table -> Create / Edit
Step 2: (E-report Card)
ii) On E-Report Card Module, Parameter Setup -> General Setting- Exam, find "Report Card No of Book Read Setting" and tick as follows:
-No of Book Read Value
-No of Book Read Grade
-No of Book Read Description
-No of Book Read Star
Step 3: (E-report Card)
iii) Parameter Setup -> Exam Schedule -> Result Display Setting -> School Exam -> Create and Update. Find and Tick No of Book Read.
Step 4: Produce Class Ranking, after completed, proceed print report card. The number of Star for book reads with NILAM grading system shown on report card.
RSS feed for comments on this post