19 Oct 2009
The SMS server is been configure to perform daily cron job backup on mid-night daily with backup file being on 7-day cycle. You can just leave the server ON overnight and no need to key in servers' username and password for auto backup to run.  You may check on the next morning to see whether last night backup is done or not by following the step below.
Steps to check daily backup:-
1. Login to SMS system.
2. Click on "System admin Management" as below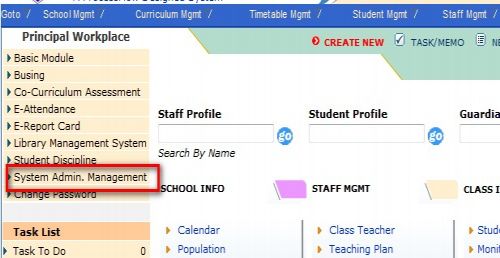 3. Click on "Database Mgmt", then "Database Archive Download" from the drop down menu.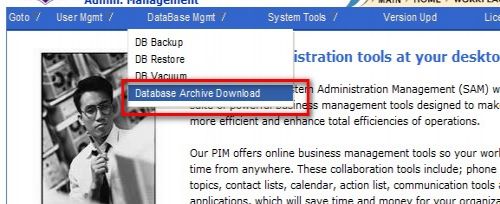 4. Here you will see the daily backup file name, backup date/time, backup size.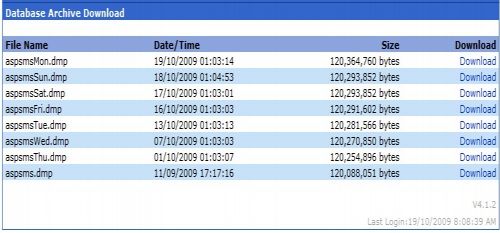 5. You can download a copy of the backup to your local PC for safe keeping by click on the respective "Download" link.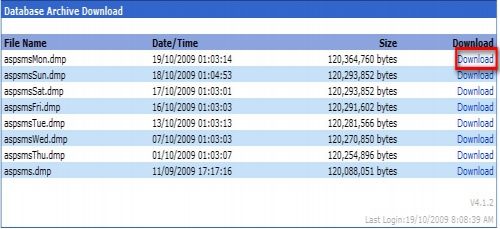 You may perform an off server backup by download the backup file from the download link.
However, you may also perform ad hoc backup using the System Administration ~> Database Mgmt~> DB Backup option.
RSS feed for comments on this post