27 Feb 2009
select multiple attachments at once and there's a progress bar that displays the status of your uploads. It's much easier to upload multiple files from a folder, although you still need to use a third-party extension to attach files using drag-and-drop (the extension is not compatible with Gmail's new Flash uploader, so you need to disable it from Gmail's settings page).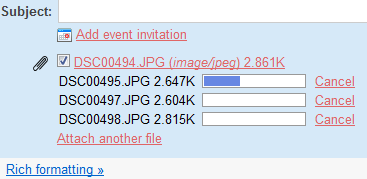 While the new features are very useful, there's a strange bug that creates individual messages for each uploaded attachment and sends them to the "Trash". I started to compose a message to test the new feature, then I uploaded some photos and clicked on "Discard". Here's what I found in the "Trash" folder: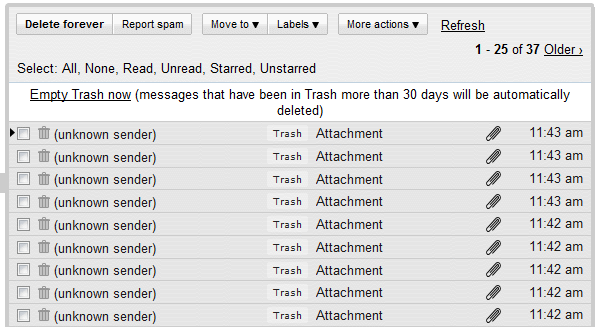 If you don't like the new Flash uploader, it can be disabled from the Settings page by selecting "Basic attachment features – Attach one file at a time and don't show progress bars".
RSS feed for comments on this post