12 Aug 2008
Google Docs will expand beyond documents. After adding support for storing PDFs, Google Docs will provide ways to create photo albums. It's not very clear if you'll be able to access the photos stored in Picasa Web Albums or create different photo albums, but GDrive is certainly here and its name is Google Docs.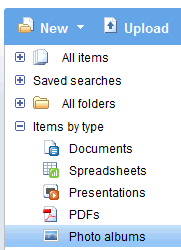 The first screenshot has been created using information from Google's code, which already includes an icon of the photo section. The other screenshots show an empty list of photo albums and a new image search feature.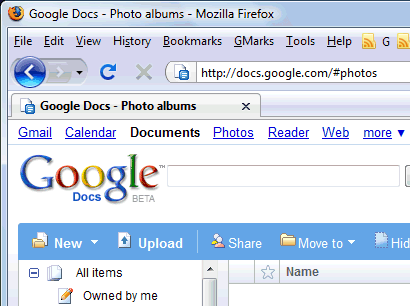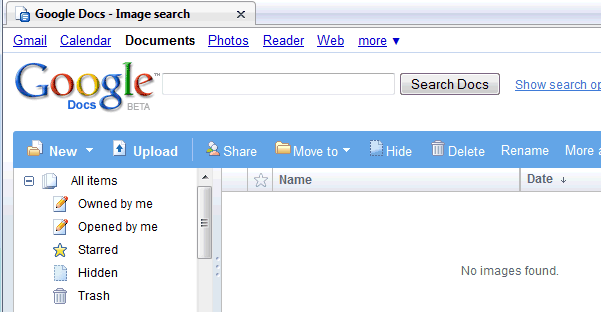 I suspect Google Docs will become the place where you can upload, share and manage any kinds of files. It's also likely that all the files that are uploaded to other Google services will be accessible in Google Docs in much the same way as the photos uploaded to Blogger blogs can be found in Picasa Web Albums.
RSS feed for comments on this post