14 Nov 2007
Google had created this website, the Educators Guide, tutorials and other articles here, working together with Weekly Reader, to help show educators how they can use Google Docs and its collaboration and revision features to help their students write better essays and other classroom writing assignments. Read the Google Blog post for details.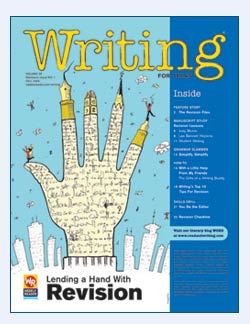 Getting Started
1) Download a step-by-step tutorial [pdf] for Google Docs.
2) Learn about the comments and revision features of Google Docs [pdf].
3) Download, print, and share the following articles [pdf] with your students:
4) Download the Educators Guide: Teaching Revision with Google Docs
After reviewing the activity ideas and Google Docs tutorials, you may develop your own lesson plans and ideas. Google For Educator want to hear from you! They invite you to share your curriculum ideas with the Google Educators community through their Google for Educators Discussion Group.
Come check out the lesson, grab a few hints on using Google Docs and introduce your kids to buddy writing. We suspect their collaborations will get your creative juices flowing, too.
RSS feed for comments on this post