9 Apr 2007
You can also send a Youtube video while you are chatting on Google Talk, if you paste a URL from YouTube or into your chat, the Google Talk Gadget will let you preview the videos in your conversation.
E.g. paste the following URL in the chat box – http://www.youtube.com/watch?v=y3BUMFXHfxU
You should be able to click on the "play" to watch the Youtube video on Google Talk.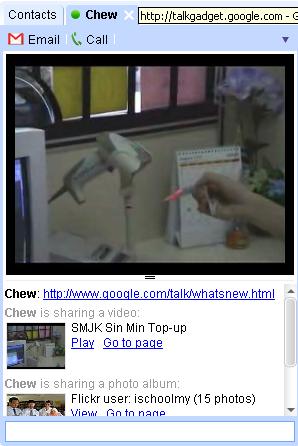 RSS feed for comments on this post