18 Feb 2007
Migration of Qmail Accounts to Gmail
We had successfully migrated all the Qmail accounts to the new Gmail service under the Gmail for SMJK Schools Project.
For schools that had provided us  all the necessary user account informations, we would had created all these accounts in Gmail, a copy of the User Account Notification Letter in PDF format had also been forwarded to all respective School Administrators, for their onward distribution to all individual users in the schools.
How to Log in to the new Gmail
All users can proceed to log in to the new Gmail at http://mail.smjk.edu.my
How to read my old emails?
You can still access your old Qmail at http://mail2.smjk.edu.my
Your old Qmail will be kept for a period of two months from the date of migration, for you to continue access and reference, if you need to migrate all these emails to the new Gmail, we do provide detail steps in the migration section
My School did not provide email services to my Teachers or Students previously, how do I do it now?
For Schools that wants to extend this service to all your teachers and students, please download the following PDF guide for more details, the Guide provide information for the user account creations, including fast-track migration from your School Management System, and user management through the SMJK Web Portal.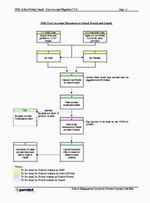 Please download the SMS User Account Migration To Gmail
My School Had not join this project, who do I contact? 
For schools that had yet to join this project, please contact the SMJK council for arrangements at council @ smjk.edu.my.
RSS feed for comments on this post